Introduction
Observium is a comprehensive network monitoring platform designed to deliver powerful monitoring capabilities, combined with an elegant and intuitive user interface. From small businesses to large enterprises, Observium enables network administrators and IT professionals to efficiently manage and monitor their networks' health and status.
Getting Started with Observium
To get started with Observium, follow the installation guides for your specific operating system:
Upgrading Observium
For upgrading your Observium installation, please refer to the following guides:
Migrating from Community to Subscription Edition
If you are looking to migrate an existing Community Edition to a Subscription Edition, follow this guide:
Explore Observium's Features
Browse through Observium's screenshots to explore its user interface and powerful features that make network monitoring efficient and user-friendly.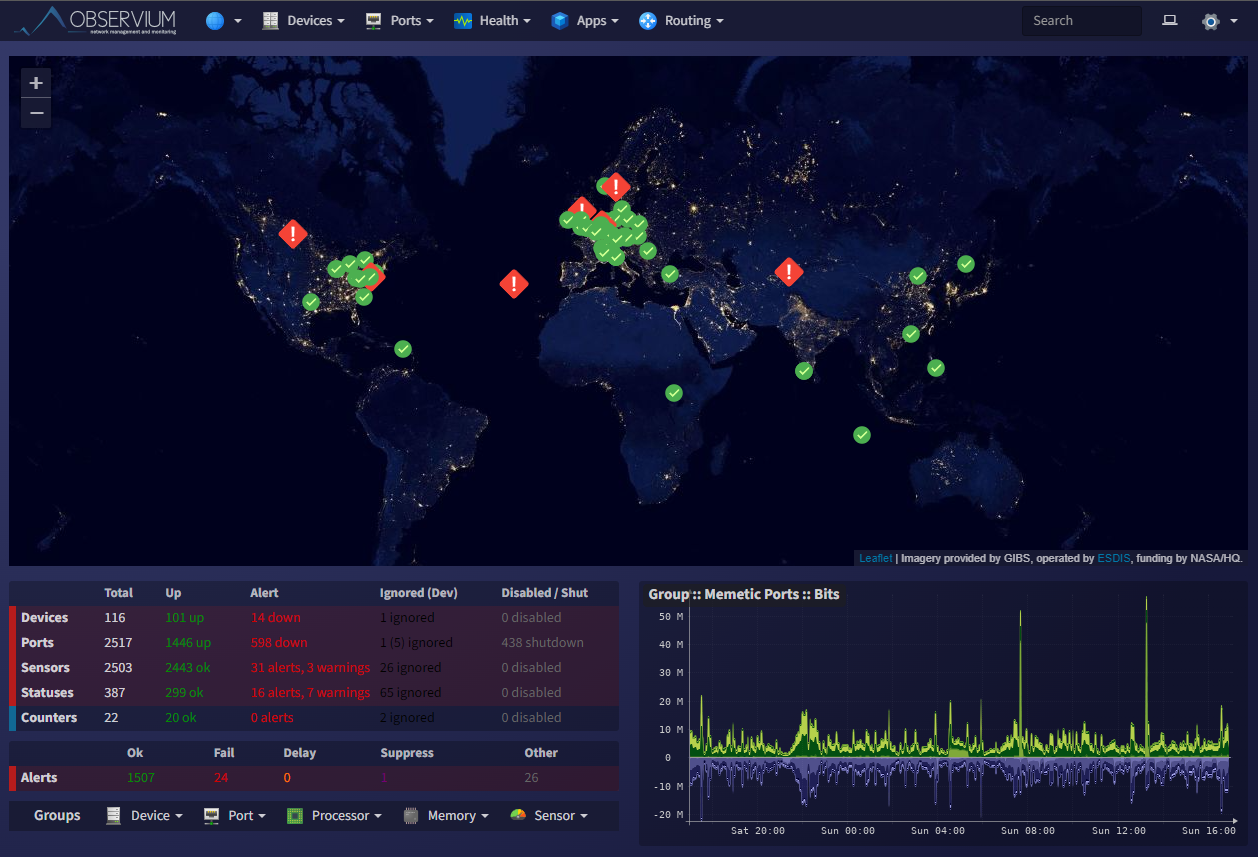 Additional Resources